Now that lockdowns have been lifted, we can get ourselves locked back in a room at one of Escapade's top-rated escape rooms in Auckland. Escapade are the Kiwi escape room game experts and their five escape rooms offer up a mix of challenging puzzles, riddles and hard-to-find clues that will test your nerve and your wits as you try to break out in a faster time than your rivals.
Escapade's escape rooms are distinctly kiwi in style, but will they be a match for you?
Escapade's Escape Rooms
The escape rooms at Escapade have been designed with everybody in mind so everybody gets to have a good time. And you should know that with more members in your team, the easier the escape rooms should be to break out of. Teams would also do well to have players with a variety of skills that can be employed when the going gets tough. From problem-solving to eagle-eye focus, street smarts and a calm mind, you're going to need to work together to get out of these escape rooms.
Galactic Cantina Escape Room
You and your crew think you're safe inside the space station, but The Space Cartel has found out that you've been wheeling and dealing on their turf. They're not happy and to teach you a lesson, they've put out a bounty for your heads and the galaxy's fiercest space hunters have answered the call. They're now on their way to blow you all to smithereens or freeze you in carbonite unless you escape.
To break out of the space station, you need to get through to the hangar and pilot a ship to safety. But the old door is jammed. Find the clues, solve the puzzles and open the door before they reach you and it's too late.
The Bach Escape Room
Family and friends are all at the old Kiwiana bach for another summer day of fun. Everything is as you remember it—faded couches, old lamps, that vintage sailboat picture on the wall—but there's something up with Gran. You've got a cryptic message from her that turns out to be a clue to an old mystery.
At first it's hard to believe but as you dig deeper, the limits of your imagination are tested. You'll need creativity, an observant eye and someone who's got their wits about them to solve this tricky mystery.
The Boathouse Escape Room
When it comes to the big boat race, competition is fierce. There are no friendly rivalries and crews will do whatever it takes to get the upper hand, including tampering with the boats of the competition.
When your crew enters the Boathouse, something is amiss and not everything is as it should be. Your plans and equipment have been meddled with and danger is nigh. That is unless you and your team manage to figure out what's what before your boat hits the water. There isn't much time, so you better get cracking otherwise you'll be swimming with the fish.
The Tavern Escape Room
The darkness is encroaching and soon it will envelop the mystical tavern where you have found shelter. The townspeople are scared and the doors have been locked, but time is running out if you want to banish the evil forever. And only you have the power to shine the light bright enough to fight the darkness.
To get out and fight, you will first need to decipher ancient clues and solve old puzzles. Only then will you be able to protect the people.
Old School Escape Room
In the locked room you see an old-school walkman, some heritage-looking science equipment and old-fashioned sports gear. There's not much else at your disposal to break out of the room and make the last bus. But, what else is there waiting for you?
Escapade
The clock is ticking, the pressure is on and Escapade's escape rooms are the perfect challenge for groups of friends and family as well as the young and old to test their mettle. It's time to work together and pit your brilliant minds against these cunning and perplexing puzzles.
On TripAdvisor, Escapade is rated five stars and has been reviewed as 'excellent' more than 700 times. People have said of the rooms that they are "intricate and intersting" as well as "not too difficult but enough to be tricky", especially if you go in thinking you're going to blast through the mission at hand.
A minimum of two players is needed and a maximum of six people can get in on the fun at any one time. Make note, though, the more you are, the cheaper it is per person.  And when all the fun is had (or even as a warm-up to get your action plan in place), The Escapade Lounge Bar is the ideal place to grab a drink.
Prices vary depending on the number of players as well as the combination of adults and children. The experience for six adults costs $32pp.
Do you have what it takes to wiggle your way out of one of Auckland's top-rated escape rooms? There's only one way to find out and that's by playing.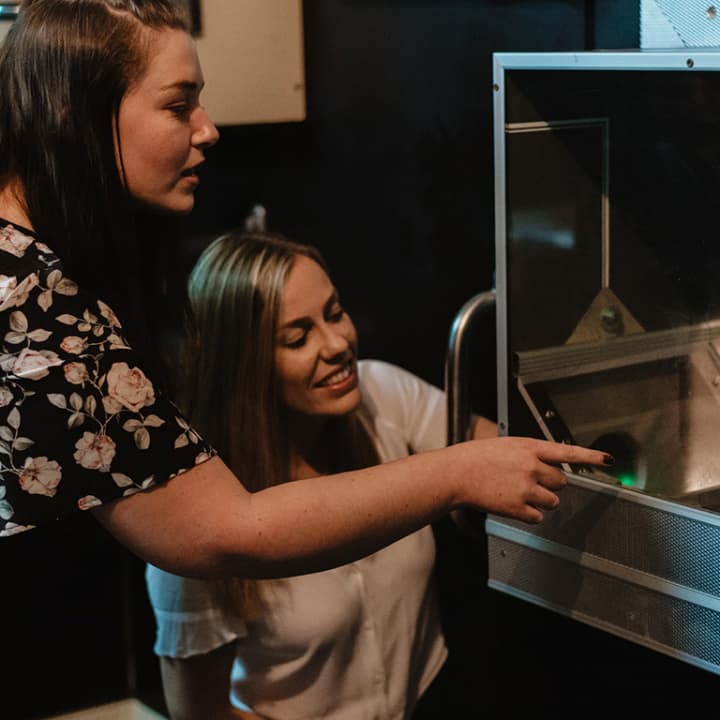 Auckland's Best Rated Escape Rooms
November 30, 2023 1:00 PM
From NZ$77.00
---